Music Boxes Etc - Where Musical Gifts Make Lasting Memories
Music Boxes Etc

1000's

Music Boxes & Musical Gifts
Music Box Company Since 1992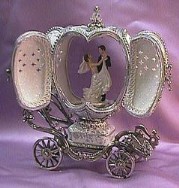 Unique Wedding Musical

Gifts!
Rhythm Clocks - Musical Rhythm Clocks


Custom Music Boxes & Musical Wedding Gifts - You Select the Tune - 100's Available.
All sales are final on customized items - No Refunds or returns on custom musical items

A large selection of music boxes unusual musical gifts, that make great gifts for anyone.
We carry 100's of Tunes to create your own musical gift.

Select your choice of Music from a list of hundreds of popular tunes available.
You can select the tune on many gift items, not just boxes.

More Music Selection - Fast Shipping - Unique Gifts 100% Guarantee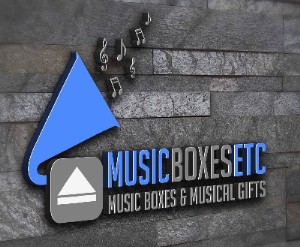 Baby Grand Piano Music Box

$

65.00




Sale Price:

$

49.95



>More Info



Wood Baby Grand Musical Piano with Case!New! Special!This piano is hand crafted in "wood" not plastic.Features a wooden bench, a working key cover, strings, pins, harp and a lid prop to hold up the lid, and this wooden beauty comes in its own velvet lined...

Details

Piano #49016

$

115.00




Sale Price:

$

95.00



>More Info



Piano #49016 SPECIAL On Sale!! This is a spectacular baby grand, made of high quality fine porcelain, and covered with hand painted flowers and would make the perfect gift for that special someone. The flowers are exceptional, handcrafted fine porc...

Details

Baby Grand Acrylic Piano Music Box NEW ITEM

$

64.95




Sale Price:

$

49.95



>More Info



Baby Grand Acrylic Piano Music BoxThis very elegant baby grand piano is beautifully detailed and would make the perfect gift for the piano lover in your life.You can actually see through the piano and watch the movement as themusic plays!Plays the popul...

Details
Toy Pianos for Children


Schoenhut toy pianos for children - wooden pianos for kids ages 1 to 10 for the young piano musicians to learn to play.
Made in the USA by Schoenhut Piano Company for over 100 years and built to last a lifetime.